Beginner Teen And Adult Martial Arts Classes Enrolling Now
If you're looking for a Martial Arts program that will teach you practical self-defense skills while also having fun, then look no further than Teen & Adult Martial Arts classes at The TAMA Dojo!
Whether these classes are your first martial arts experience or you've already graduated through several belts, this exciting program for ages 14 and up in Whitman will keep you engaged in a focused self defense and fitness program based around your goals and needs!
Nothing Compares To Teen & Adult Martial Arts At The TAMA Dojo!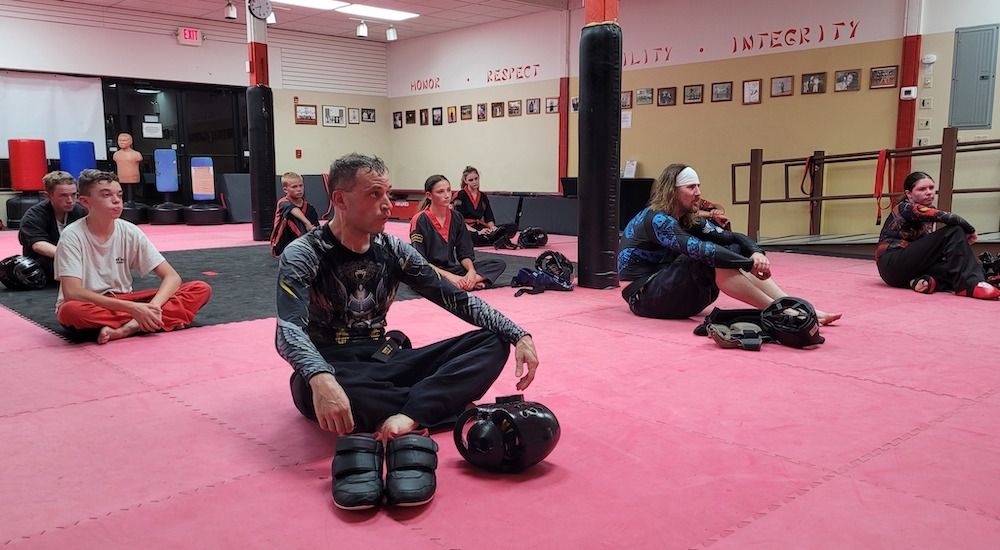 At The TAMA Dojo, we make sure that our classes are designed to keep everyone of all skills engaged and constantly growing, which is why we have divided our program into different levels. Just take a look below!
With our beginners we concentrate on giving them a sound foundation in the arts through training and discipline.
Our intermediate students are able to explore a bit more with what we call tools: tools are anything you learn at the dojo for self-defense or general quality of life. They are not always physical, but sometimes can be mental or even spiritual. A saying we use is "you bring the toolbox and we'll fill it with tools." Some of the training we offer at this level is grappling, pressure point training and solo weapons training.
At the advanced level our students not only have more tools but also now are encouraged to create. After all, we are martial artists and what do artists do, they create. Some of the training that is done at this level is a higher level of grappling, self defense training and dynamic weapons defense. If you really want to embrace the arts remember, "martial arts isn't something you do it's something you are."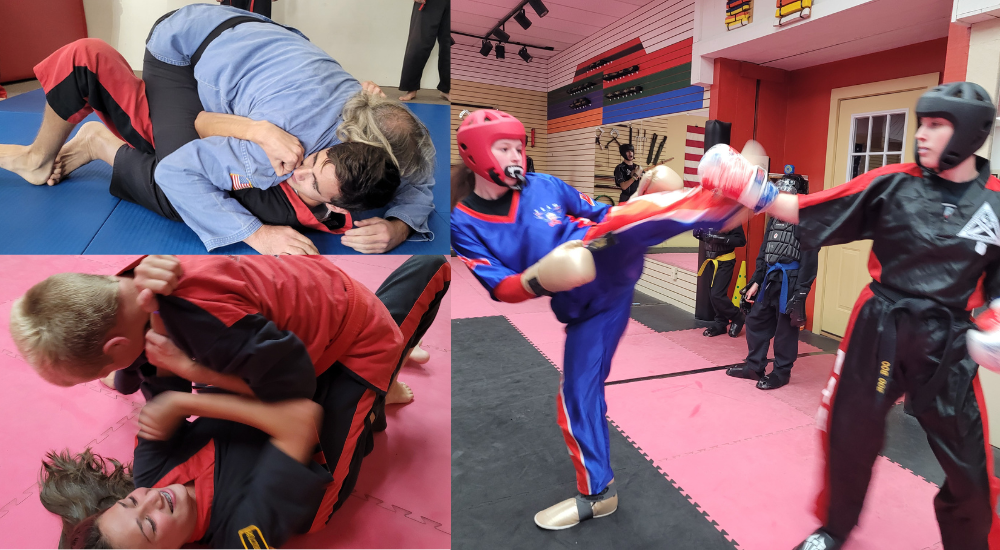 Whether you're hoping to safely handle your own weapon for self-protection or your goal is to be prepared for self-defense against an armed attacker, we have you covered here at The TAMA Dojo. Our Weapons Training program is designed to help you gain a comfort level with edged weapons, firearms, and everyday blunt force objects that might be used in an altercation.

Join us in Whitman today to try it out for yourself or fill out the short form on your screen to learn more.

Why Is Our Weapons Training Competition Team Right For You?
At The TAMA Dojo, we're working hard to keep you safe in any situation - and our Weapons Training program does just that. With the help of our professional instructors, you can learn how to remain calm and confident in the presence of a weapon and stay out of harm's way with the help of a core set of strategies.

Our Weapons Training program in Whitman is designed for adults only and is offered as a method of self-protection, not for causing harm to others.

Join us today for:

Proven strategies for disarming an attacker
Gun safety and use of force strategies
Self-defense tactics for any armed opponent
Complete self-confidence in all aspects of life
At The TAMA Dojo, we're committed to helping Whitman stay safe - and our Weapons Training program is one more step in that ongoing effort.
Learn The Very Best In Karate & Jiu Jitsu In Whitman Starting Today!
Just fill out the short form on this page and get started learning real, effective Martial Arts and Self-Defense from the premiere Martial Arts school in the area!