Kids Martial Arts In Whitman Offers Skills For Life
Our Little Eagle Program is for ages 4 to 6 years. In this program, we focus on gross motor skills and start to introduce them to some fine motor skills.
The Little Eagle Program has its own curriculum and belt system in which we use striped belts to measure students' achievements and proficiency. We use karate training and various drills and activities to accomplish these levels. We administer a certain level of focus, discipline, goals and rewards, but we understand that at these young ages it can be difficult for new students to grasp.
Our belief is that with constant reinforcement over time these goals will be achieved.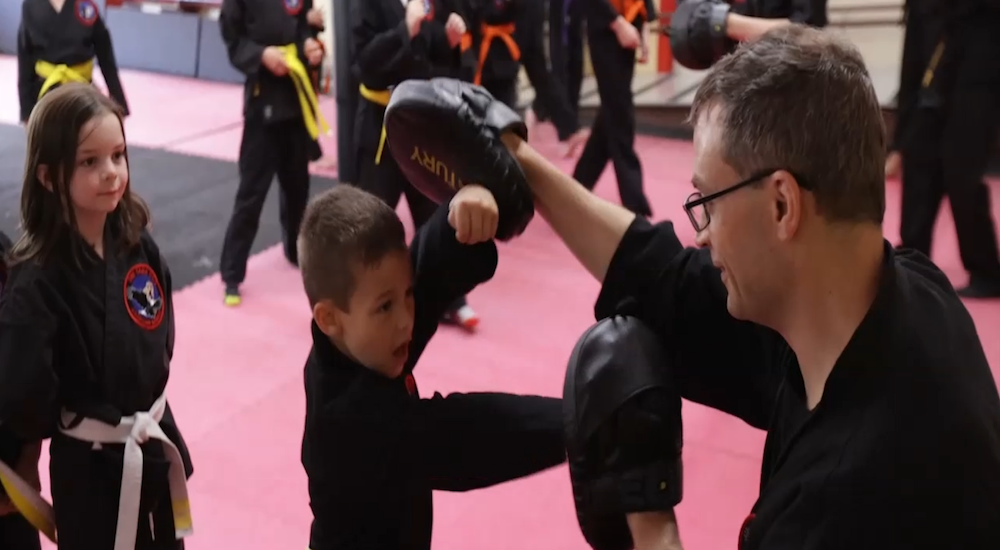 Start Your Young Child Out On The Right Foot With Little Eagle Classes At The TAMA Dojo!
All you have to do in order to take advantage of this fun and educational class for your young child is fill out the short form on the side of this page! We can't wait to see you at the Dojo!